GREETINGS FROM THE WEST
(Live From The Fox Theatre - St. Louis)
Your live CD and video "Greetings From The West" seemed very successful from an artistic point of view, were you happy with the way it turned out?
DF: Absolutely, especially when you consider that it was taken from only one show, and most bands record ten shows to make a live record or video. That record and that video was us, that was a damn good band. That band was the best band I ever had for my music, and when we got to New York I thought it was time to put together a live album or video , even though I had never wanted to before. I was prepared to beg to have Epic let me make this document, but fortunately they were already convinced after seeing the show at the Beacon theater. We only had one more indoor show on the schedule at the Fox theater in a week, so we had a very hectic week preparing for that show. The day of the concert was the craziest day of my life , and the day I am most proud of , and my dad would have been most proud of me, because I was producing a record, starring in a video , and managing this whole insane day with the buck stopping with me for all decisions! Jim Shea (the director) who comes from a cinematic point of view gave us a great look. We put it on film , and used eight cameras so it would look like a film , and not a concert or video tape. The thing I am most proud of though is that it really was a live performance, we didnít go back in and redo the whole bloody thing, I was really proud of the band.
From 1997 Interview by James Jensen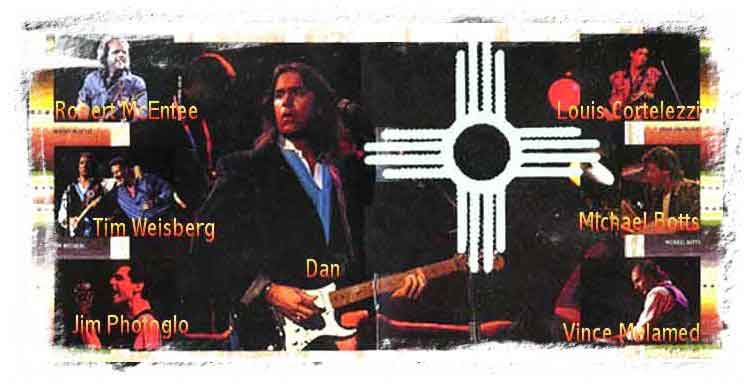 Interchords Interview From 1982
~ POEMS ~ LETTERS ~ SONGS ~ NOTES ~ TO DAN ~
~ The Shirts ~ ~ The Instruments ~
~ Dan Fogelberg Screen Saver One ~
~ Dan Fogelberg Screen Saver Two ~
~ Dan Fogelberg Screen Saver Three ~
~ Vote For Your Favorite Verse ~
~ DF Wayback Machine~ 8-Tracks ~
Click here to read some "Dreams..."
Click here to read some "Fears..."